Today's challenges continuously give shape to tomorrow.
The name comes from the phrase "tenjo mukyu," which implies something lasting in perpetuity. This term also appears in the Jindaiki chapter of the Nihonshoki (the oldest chronicles of Japan), and means "eternal" or "immortal."
A wealth of wisdom and expertise brought about by the challenges and innovations of our predecessors here in Kanazawa has created a deep-rooted culture of craftsmanship.
TENJO KANZAWA is a site that fosters the creation of diverse human resources and new ideas that can improve the coming era. It provides entrepreneurship support and business consultations tailored to businesses around food, craftsmanship, and the future of children, and is continuously helping create new businesses that draw on Kanazawa's culture and unique attributes.
Detailed activities
TENJO is focused on the three pillars of cuisine, craftsmanship, and children's future, and supports entrepreneurship and provides business consultations in the three domains below. TENJO KANAZAWA provides the following types of support for those seeking to create new value, such as through the creation of a new business or launch of a new project.
(Eligibility for 1.2 is limited to TENJO KANAZAWA members only.)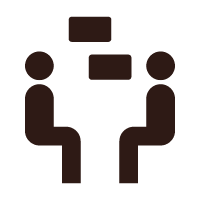 01.
Mentoring
Experienced TENJO KANAZAWA mentors are on hand to consult with you about starting a business or launching a new venture. Whether you are looking to give shape to an idea, want to accelerate a new business, or want to try something new but do not have a concrete plan yet, we can provide advice tailored to each step.
- Details: 45 minutes per session, up to once monthly (free of charge)
- Location: Kanazawa Mirai no Machi Creation Center or via Zoom meeting
- If you are interested in mentoring, we ask that you complete a simple questionnaire ahead of time.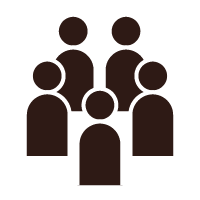 02.
Community
TENJO KANAZAWA provides mingle sessions for members who are interested in starting a new business or venture, or those who already have.
<Discord>
join our Discord channel for more information about TENJO KANAZAWA's activities, and to exchange information with members online.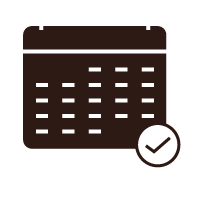 03.
Events
We regularly hold events like entrepreneur seminars, which attract entrepreneurs from within and without the prefecture, technical seminars geared at sharing specific skills around entrepreneurship, and members-only roundtable discussions.
Membership
In order to take part in our mentoring and community activities, you must register for TENJO KANAZAWA membership. Member registration enables us to clarify intellectual property rights and other details implicated in information shared over the course of mentoring and other activities, allowing you to consult with us with peace of mind about how such data is handled.
If you are interested in registering, please attend one of our regularly held briefing sessions. Membership registration is free.
Tenants and companies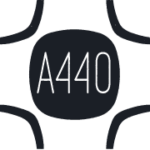 A440
Creating entertainment content around AR/VR by planning content with its clients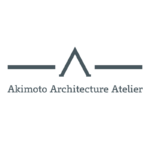 Akimoto Architects Office
Architectural design spanning from initial planning to creating relationships with the local community, and urban development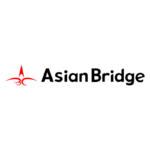 Asian Bridge
Web site and app development, and operation of e-commerce sites Developing a variety of services leveraging expertise in IT, such as hiring support for SMEs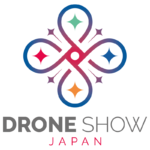 Droneshow Japan
Th first business in Japan to commercialize air shows utilizing drones, it is undertaking a global expansion using uniquely Japanese production values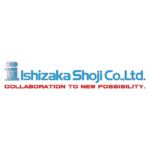 Ishizaka Shoji
Drawing on expertise and techniques developed over the sixty years since its founding, this company is charting a new future for traditional crafts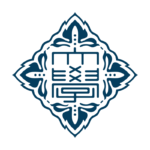 Kanazawa University Affiliated Schools
Promoting projects in collaboration with the local community around a vision of "creating new value through schools"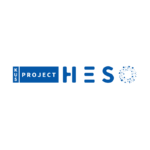 Kanazawa University College of Transdisciplinary Sciencees for Innovation
Committed to students aspiring to start their own businesses. Developing a practical curriculum around social issues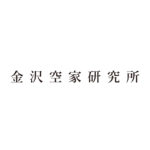 Kanazawa Vacant House Research Institute
Investigating vacant houses in Kanazawa City and conducting utilization consultations, event planning, information dissemination, matching, and renovation services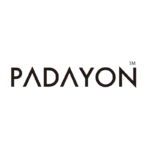 PADAYON
Building a platform that links Japan and the Philippines through investments with social impact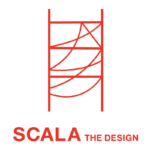 SCALA The Design
Branding, design, and support for female entrepreneurs One-stop solutions spanning conceptualization on through to visual design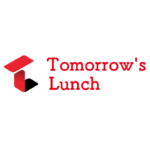 Tomorrow's Lunch
VR production work, such as promotional videos and websites, conversion of existing buildings into VR, etc.
Team profiles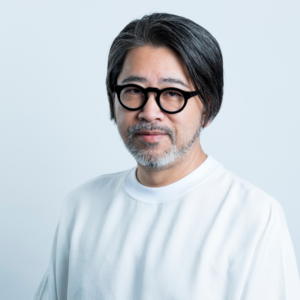 Mentor: Hitoshi Miyata
Representative partner, MISTLETOE JAPAN Was actively involved in ISP businesses, online game development, and other ventures during the early days of the Internet before becoming responsible for the world's first ringtone download service in 1998, ushering in a huge new market for music. Moved to Kanazawa in 2010, and since that time has contributed to the town's development. In 2017, launched OPENSAUCE in Kanazawa City, a business focused on updating food and agriculture. Since 2019, he has acted as representative partner of MISTLETOE JAPAN, where he provides startup and entrepreneurial support across a variety of domains.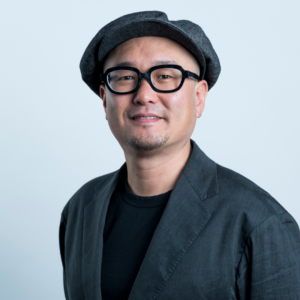 Mentor: Daisuke Miyake
President, Sierra Pablo GK. After living in California for 28 years, moved to Kanazawa in 2020. Was previously a co-owner of the animation studio Tonko House. He also opened a studio in Kanazawa, where he collaborates with Japanese production companies and other entities to create content that transcends borders and cultures, while gaining exposure to the international entertainment business. As a member of Mistletoe Inc.'s investor/entrepreneur community, he is active in Kanazawa, supporting the management of startups and businesses in various domains.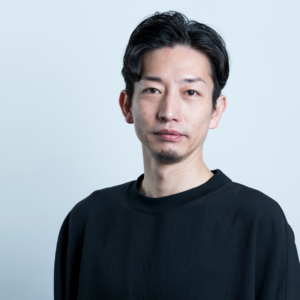 Mentor: Tatsuya Uemachi
President, secca inc. After graduating from Kanazawa College of Art, joined Nikon Corporation, where he was chiefly responsible for planning and designing new products. Following the Great East Japan Earthquake, began questioning the abnormal consumption cycle around products and established secca inc. in 2013 to grapple with these questions. Is currently involved in spearheading secca's unique approach while handling conceptualization of each work. As a designer, he is committed to providing design consulting closely tailored to the needs of upper management at partner companies.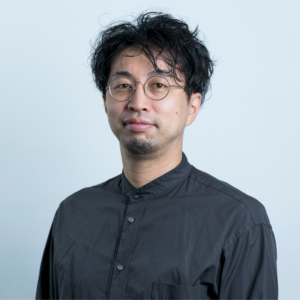 Mentor: Yuichi Yanai
Creative leader, secca During high school, aspired to be a designer, and studied product design at the Kanazawa College of Art. Went on to work at an audio equipment manufacturer, where he was responsible for designing acoustic and optical equipment. After becoming involved in industrial design, he began to question the consumption lifecycle of products, and decided to enter the world of ceramics in order to create things that stand the test of time. After studying ceramics at the Tajimi City Pottery Design and Technical Center in 2012, he completed a course at the Kanazawa Utatsuyama Kogei Kobo. As the creative leader of secca, oversees production work of the entire studio.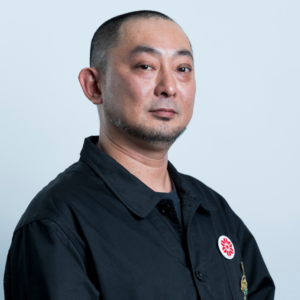 Mentor: Hideyuki Kon
Deputy director of the Kanazawa Institute of Food Tech & Art. Born in Sapporo, he has demonstrated his skills as a Japanese cuisine chef in Kyoto and Sapporo. After working as the head chef of a Japanese restaurant at a five-star hotel abroad, he returned to Japan. Bringing experience from domains other than Japanese cuisine, he is researching food experiences that go beyond traditional genres and are like no other. He also acts as an instructor in Japanese cuisine. As the deputy director of the Kanazawa Institute of Food Tech & Art at the Kanazawa Mirai no Machi Creation Center, he leads food R&D and is responsible for advising restaurants and companies in the food sector.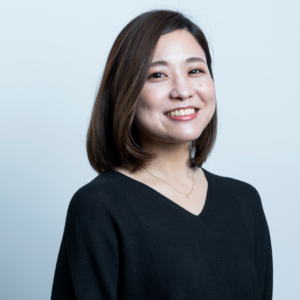 Mentor: Ayumi Ono
Producer and communicator, VIVITA JAPAN. She developed an interest in international relations and education after experiencing the 9/11 terrorist attacks in New York City firsthand while a student. After graduating from the Waseda University School of International Liberal Studies and working as a manager and senior managing director at an international school, joined VIVITA JAPAN in 2016. Acts as a producer and communicator at VIVISTOP, a site dedicated to activities for children, while also focusing on expanding VIVITA globally and fostering an international community bringing together the work of teams in different countries.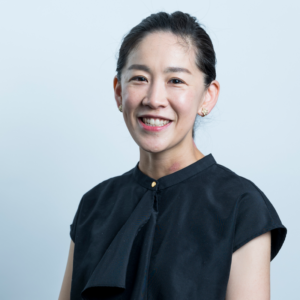 Manegement staff:Sayuri Kikukawa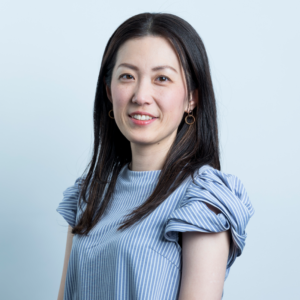 Manegement staff:Minori Takahashi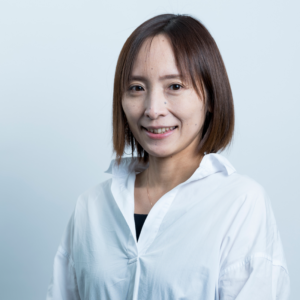 Manegement staff:Miho Sumioku